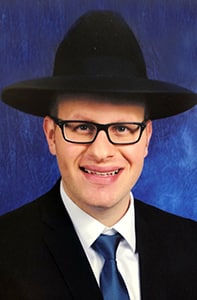 Parasha Thoughts
By Rabbi David Shasho
וַיֹּ֤אמֶר יְהוָה֙ אֶל־מֹשֶׁ֔ה כְּתָב־לְךָ֖ אֶת־הַדְּבָרִ֣ים הָאֵ֑לֶּה כִּ֞י עַל־פִּ֣י ׀ הַדְּבָרִ֣ים הָאֵ֗לֶּה כָּרַ֧תִּי אִתְּךָ֛ בְּרִ֖ית וְאֶת־יִשְׂרָאֵֽל׃
And Hashem said to Moshe, "Write down these commandments, for in accordance with these commandments I make a covenant with you and with Israel." The Ben Ish Chai explains that from this Pasuk we learn the source for the Oral Torah (תורה שבעל פה). Chazal have learned in many places that the words ״כִּי עַל פִּי״ specifically refer to the Oral Torah. From these words the Gemara (Gittin 60b) teaches that Hashem only made a covenant with the Jewish people because of the Oral Torah.
There is another name given to the Oral Torah. It is known as Emunah (faith) because it is our duty to believe and trust in our Rabbis who learned out things from the Written Torah which were not specified otherwise. We therefore find that whoever studies the Oral Torah (Gemara) is delving into Emunah.
Tosafot in the Gemara Sanhedrin (7a) asks a question on two sources which seem to contradict each other. In one place it says when someone dies he will be judged firstly on his Torah studies. Whereas in another place it says he will be first asked, "Did you deal in business with Emunah? Did you set time to study Torah?" Which question was asked first?
With this understanding we can answer this question. When he is asked if he conducted business with Emunah, the Emunah referred to here is the Oral Torah. Only after being asked about that, is he asked if he also set time for studying the Written Torah. Those are the first two questions which need to be answered when someone passes away. Did you set time for studying both Torahs?
In the Oral Torah there are six orders ((זרעים,מועד,נשים,נזיקין,קדשים,טהרות
Each one individually is called Emunah (אמונה). If you take the numerical value of the word it equals 102 – times six (for the six orders) equals 612. This is also the numerical value of the word בּרית (covenant). כִּ֞י עַל־פִּ֣י ׀ הַדְּבָרִ֣ים הָאֵ֗לֶּה כָּרַ֧תִּי אִתְּךָ֛ בְּרִ֖ית וְאֶת־יִשְׂרָאֵֽל׃ Only for these words, the Oral Torah, did God make a covenant with us.
Let us all strive to grow in our Torah learning which will also build our Emunah and trust in Hashem. This will help us live a more productive and meaningful life.
Shabbat Shalom!!