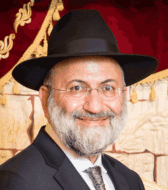 Rabbi Avraham Levychaim
Rosh Kollel – Educational Director
Rabbi Avraham Levychaim is the Educational Director of Yachad and for the past 17 years has made a profound impact on the Los Angeles Persian Community. He has studied in prominent yeshivot such as Ner Israel Rabbinical College (where he received his ordination) and Chaim Berlin. His depth of insight into the human psyche coupled with his soft and gentle speech enchant the people around him.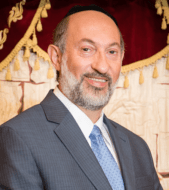 Rabbi Yosef Shemtov
Executive Director
Rabbi Yosef Shemtov is the Executive Director of Yachad. He has studied in the Talmudic University of Florida and the Hebrew Theological College. In addition, he is a prominent alumnus of the Rabbinical Kollel in NY where he has also lectured. R. Shemtov is well known for his numerous classes & study groups that he has organized throughout the greater LA area. On top of all the other things that Rabbi Shemtov oversees, he carries the heavy financial burden of Yachad Kollel.
Contact
---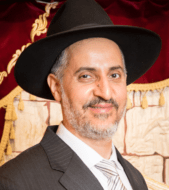 Rabbi Yechezkel Aryeh
Teacher
Rabbi Yechezkel Aryeh is one of the most beloved individuals in the community and his caring and modest personality makes him easy to talk to. He studied at Ner Israel Rabbinical College where he received his ordination and Master's Degree in Talmudic Law. He teaches a wide array of classes at Yachad, as well as many classes in downtown
Los Angeles. With his enchanting voice he has the power to rejuvenate in his role as Chazan at Yachad Kollel.
Contact
---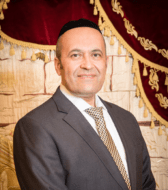 Rabbi Shlomo Zargari
Teacher
Rabbi Shlomo Zargari attended the Mechina before going to Ner Israel Rabbinical College, where he received his Master's in Talmudic Law. R. Zargari has also studied in post-graduate programs in America and Israel. He offers many classes on a wide range of topics at Yachad and in downtown LA. He also provides our community's youth with much needed premarital guidance.Los Angeles. With his enchanting voice he has the power to rejuvenate in his role as Chazan at Yachad Kollel.
Contact
---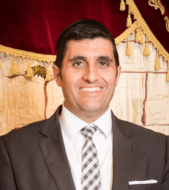 Rabbi David Cohen
Teacher
Rabbi David Cohen attended UCLA where he received his bachelor's degree in Philosophy. He then continued on to the Israel branch of the Rabbinical Seminary of America for one year and then moved to the Queens campus, where he was ordained. Rabbi and Mrs. Cohen have created a unique outreach initiative called The Jewish Leadership Network which provides Jewish college graduates access to high level professional leaders & internships in various fields. The Jewish Leadership Network also arranges Torah study sessions & Jewish programming.
Contact
---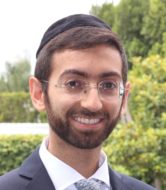 Rabbi Aharon Seleh
Teacher
Rabbi Aharon Seleh is the newest addition to our kollel. He was born and bred in Los Angeles and recently relocated from Lakewood, New Jersey to join Yachad Kollel. Aharon was educated in Toras Emes, Yeshiva Gedolah of Los Angeles, and studied in Talmudical Yeshiva of Philadelphia for two years, subsequent to a year of study in Israel by Rabbi Dovid Soloveitchik of Brisk. Aharon joined Beis Medrash Govoha of Lakewood where he studied for more than eight years. Aharon is married to Rena Faitler of Detroit. They have a daughter and a son.
Contact
---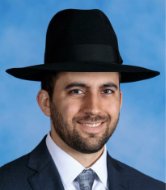 Rabbi Moshe Vosoghi
Teacher, Rabbi of Young Professionals Minyan
Raised in Los Angeles, California, Rabbi Moshe Vosoghi attended Valley Torah High School located in Valley Village. After graduating from Valley Torah, Rabbi Vosoghi attended Rabbinical Seminary of America (Yeshivas Chofetz Chaim) at their rigorous thirteen-year Rabbinic Ordination program, where he received Semicha. While attending RSA, multiple Chofetz Chaim affiliates sought Rabbi Vosoghi's assistance as a Bet Midrash associate. Additionally, Rabbi Vosoghi was an assistant to the Rosh HaYeshiva, Rabbi Grunblatt שליט"א, while attending his Shiur. After receiving his Semicha, Rabbi Vosoghi served as the Rav of the Sephardic Synagogue of Plainview for seven years, where he taught men and women on a wide variety of subjects. At the same time, Rabbi Vosoghi headed the Sephardic division of outreach for the Jewish Heritage Center of Queens and Long Island, and taught Halacha and Gemara at Metivta Tiferet Torah located in Kew Gardens, NY. Rabbi Vosoghi looks forward to bringing his passion, dedication, and experience to Los Angeles where he hopes to connect with and disseminate Torah to the next generation.
Contact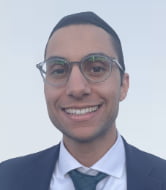 Rabbi Aharon Mikail
Teacher
Aharon Mikail was born and raised in Los Angeles, California. After high school, he traveled to Eretz Yisrael on a mission to learn Hashem's awesomely beautiful Torah and gain the tools for sharing it with others to fulfill his greatest dream of entering in the field of Chinuch. He learned in Yeshivas Machon Yaakov, Nesivos Ahron,Torah Ore, and the Ohr Lagolah Hertz Institute for International Teacher Training in Yeshivas Ohr Sameyach where he tutored, taught classes to the introductory Mechina program, and eventually authored a booklet called, "Umitalmidai Yoser Miculan – Growing Together: A Guide for 1-on-1 Torah Tutors". In 2019, after 7 years in Yerushalayim, he moved back to Los Angeles and joined Harkham Hillel Hebrew Academy as a middle school Rebbe and Mechanech. In addition, he currently teaches for the Chabad of Pico Learning Center and instructs classes remotely for the Torah Day School of Seattle and Maayan HaTorah, Portland's Torah Day School. He, with his wife, Ariella Rachel, and son, Avraham Yehoshua, live in the Pico-Robertson community and have the privilege of being involved in shul youth programming, b'chasdei Hashem. He feels extremely honored and excited to join Yachad Kollel and direct their Boys Shabbat Hatmada Program in hope to support their community's youth in their learning and guide them to true success in their future life as passionate Torah-observant Jews and contributing members of the community.