Yachad Kollel is an independent, non-profit organization dedicated to educating and enriching the lives of Persian Jews in all walks of life, be it students, young professionals or families. Opportunities for exploring Jewish heritage and literature are offered through one-on-one study sessions, youth groups, singles gatherings, office lunch-and-learn programs, marriage and parenting workshops, and many more weekly classes and activities. Maintaining all these vital activities – & the ability to respond to the ever-growing demands for these services – require a great deal of daily commitment, knowledge, experience, and financial investment.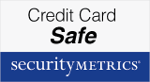 To view a list of your past donations please click here.
To edit your monthly donation subscription please click here.
Donation Refund Policy
For donations made using the website, if you have made an error in making your donation, we will honor your request for a refund made within 7 days of your donation.
To request a refund, call +1 (310) 652-5000. Refunds are returned using the original method of payment. If you made your donation by credit card, your refund will be credited to that same credit card.